Performing Arts Series
MISSION
To champion Oklahoma as a world-class center for the arts by bringing monumental cultural experiences to America's heartland.
The Armstrong International Cultural Foundation Performing Arts Series features a veritable who's who of today's brightest stars in classical, jazz and folk music, as well as theater, classical ballet, folk dance and more. Performers include Broadway legends Brian Stokes Mitchell and Kelli O'Hara, vocalists Nathan Gunn and Frederica von Stade, pianist André Watts and piano quintet The 5 Browns, the Berlin Philharmonic Wind Quintet, the Academy of St Martin in the Fields, the Romero Guitar Quartet, the Canadian Brass, the Vienna Boys Choir, the Russian National Ballet, NEA Jazz Masters honoree Branford Marsalis and trumpeter Doc Severinsen, among many others.
Armstrong Auditorium
Armstrong Auditorium is one of America's finest performing arts venues. As home to the foundation's annual concert series, Armstrong features some of the most talented artists in the world, and the auditorium is an experience all its own.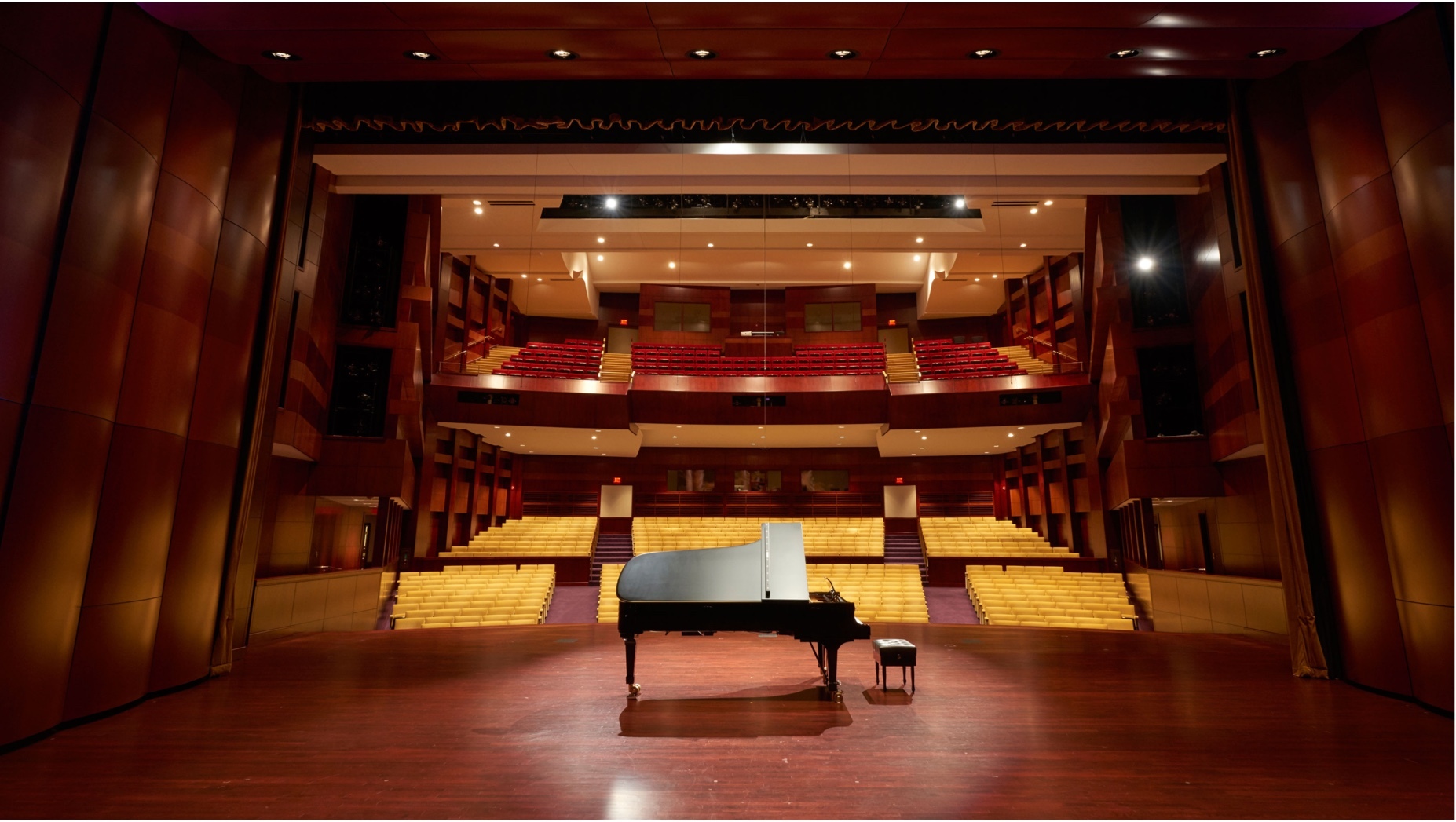 Hear it.
The ratio comparing the hall's volume to each seat is more ideal in Armstrong Auditorium than in Amsterdam's Concertgebouw, Boston's Symphony Hall or Vienna's Musikverein—the three world standards engineers use to measure acoustic quality. Armstrong Auditorium is where art meets auditory science. Experience it for yourself.
See It.
Armstrong Auditorium has carefully selected the finest decor available to help create Oklahoma's finest performing arts experience, with Swarovski Strass® crystal-trimmed chandeliers, Baccarat crystal candelabra, Spanish marble and Azerbaijani onyx.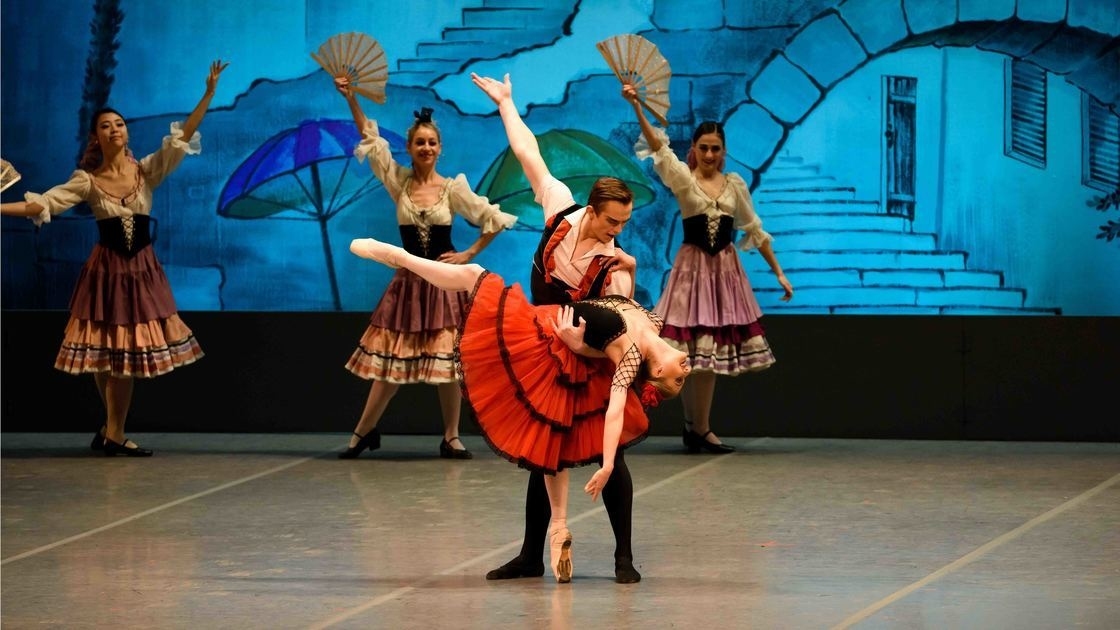 Russian National Ballet
The Russian National Ballet Theatre gave Armstrong Auditorium guests a taste of Spain on January 30 and 31, 2017 with back-to-back performances of Leon Mincus's Don Quixote.
Wu Man, Shanghai String Quartet
Wu Man and the Shanghai String Quartet introduced Armstrong Auditorium to the Pipa with an exploration of Chinese music on January 12, 2017.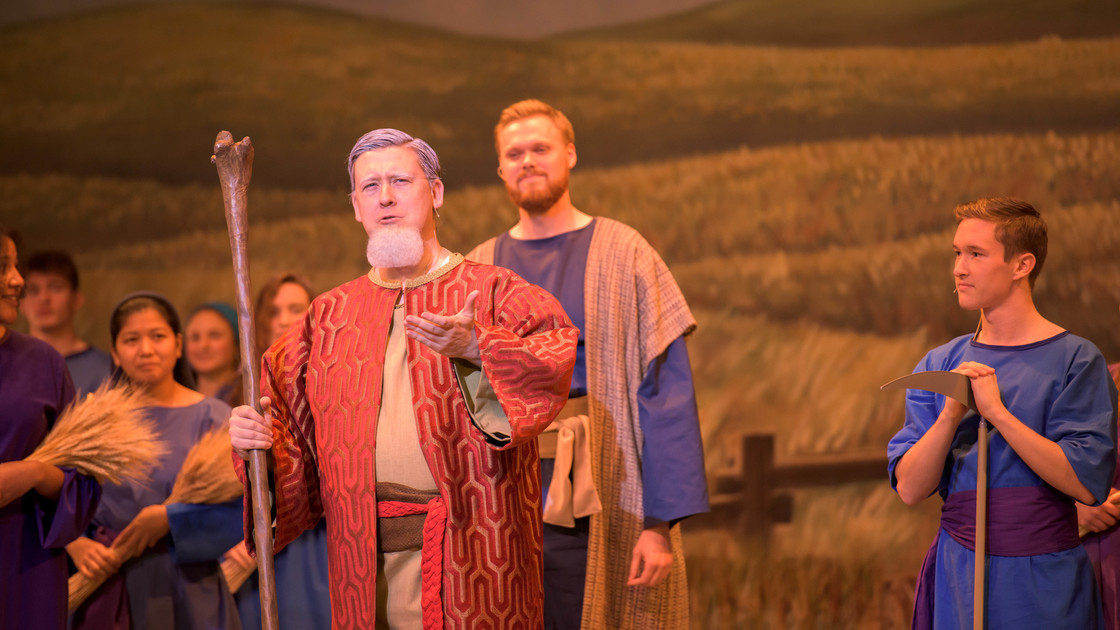 Widow's Might
The Widow's Might musical production, performed Dec. 29, 2016 to Jan. 1, 2017, at Armstrong Auditorium followed the story from the biblical book of Ruth and focuses on the strength God gives to those who rely on Him.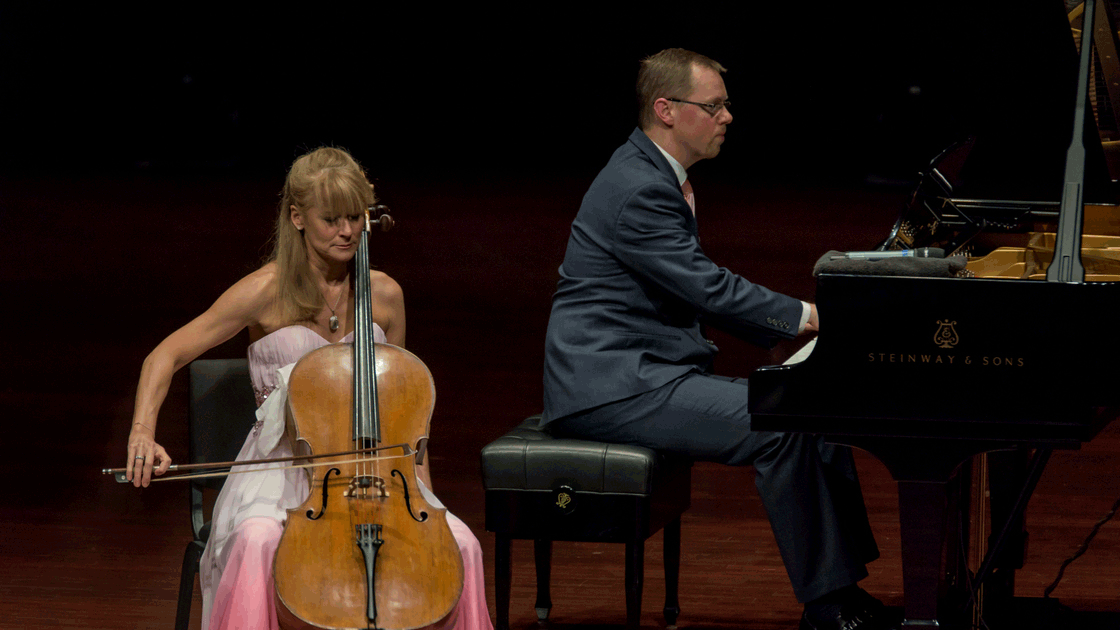 Sara Sant'Ambrogio
Cellist Sara Sant'Ambrogio plays all-Chopin program at Armstrong Auditorium on January 14, 2016, following a master class that she hosted for local cellists the day before.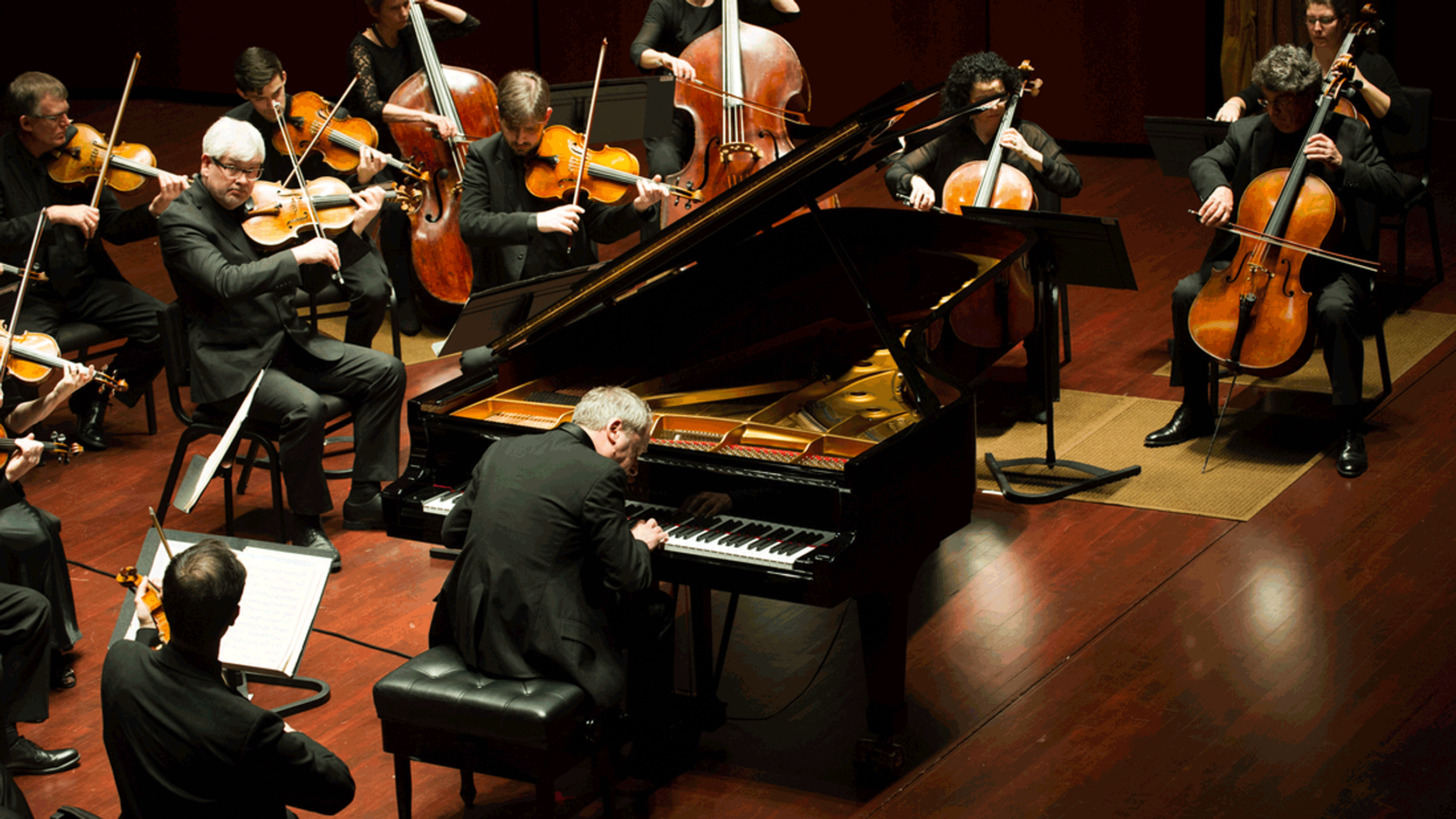 Jeremy Denk, Academy of St. Martin in the Fields
Pianist Jeremy Denk joined the world-famous chamber orchestra, Academy of St. Martin in the Fields, to play at Armstrong Auditorium on March 18, 2015.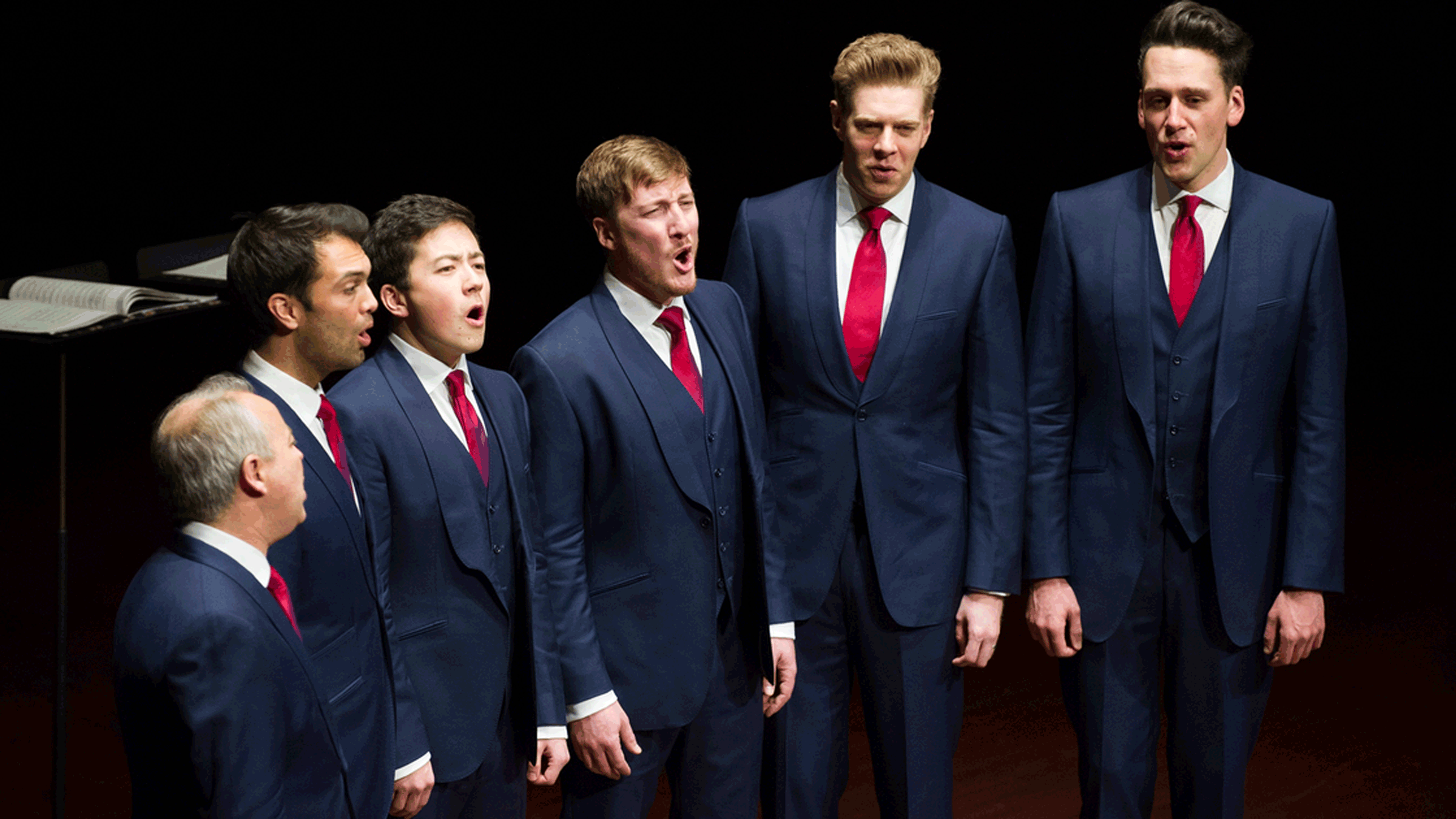 King's Singers
Grammy Award-winning a capella group, King's Singers, appeared at Armstrong Auditorium on February 24, 2015, presenting a vocal program that ranged from European choral works and contemporary vocal music to American hits.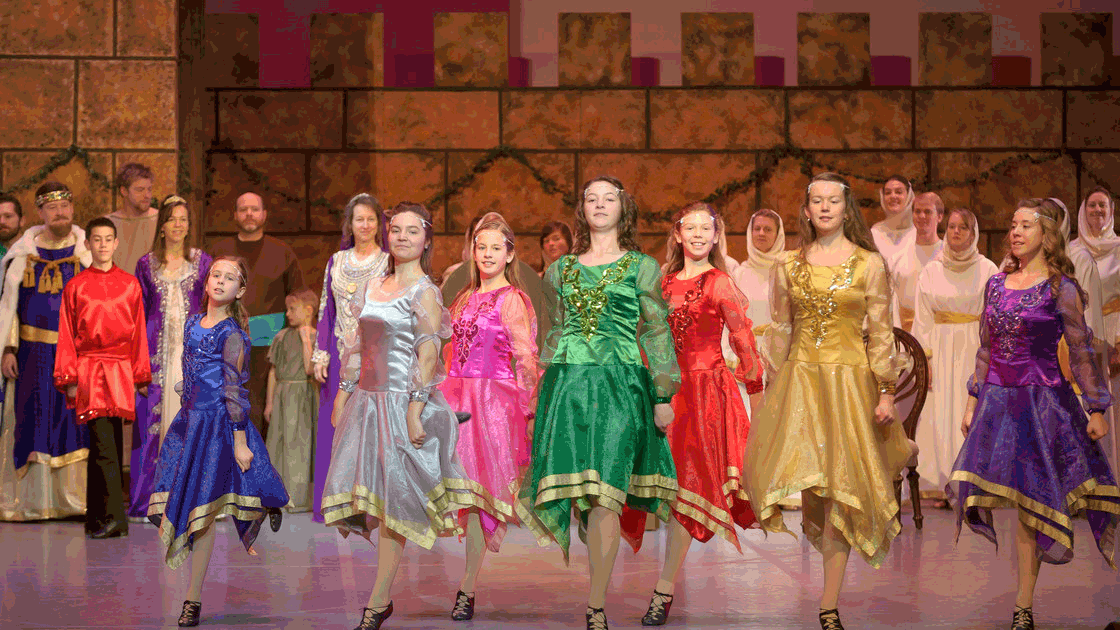 The Book of Isaiah
The Book of Isaiah musical debuted January 1, 2015 and conveyed Isaiah's poetic biblical history of the Assyrian siege of Jerusalem through singing and Irish step-dancing.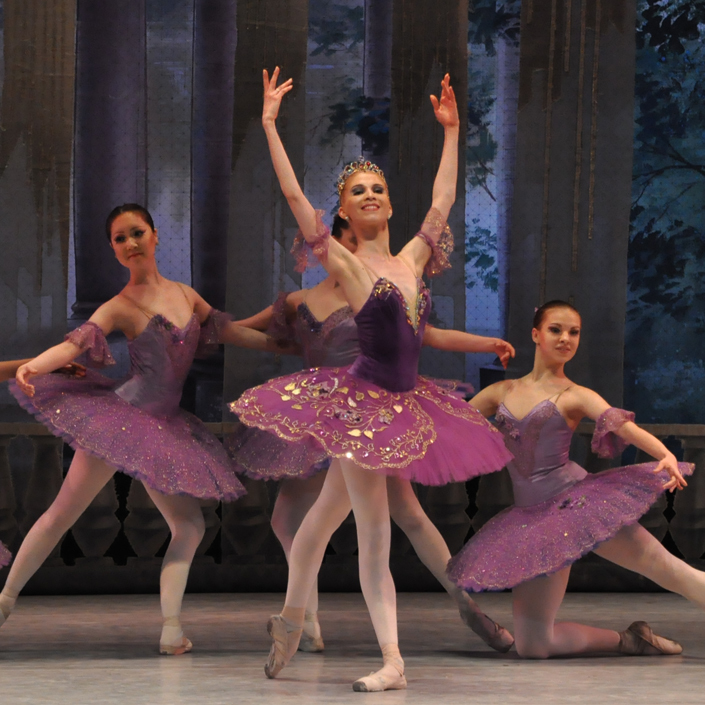 ---
Top photo: Top view of a piano duo in concert at Armstrong Auditorium in Edmond, Okla.